Technology
Ecommerce Android + iOS App Template (HTML + CSS files in IONIC 3) | Shopperz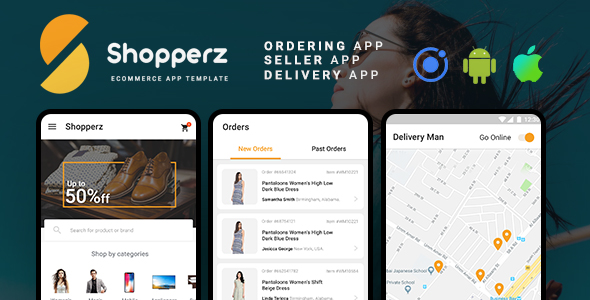 Shopperz eCommerce appis a perfect tool to encourage you create eCommerce for apparel, cosmetics and other online selling products Apps.
It has 3 different app UI which offiers customer to order products online, seller to sell their product online and a delivery guy to bag delivery
information respectively.
Shopperz App can be a distinguished choice. It is a contemporary based and easily customizable App template.