Technology
Hotel Booking Notifier – Event-Driven Emails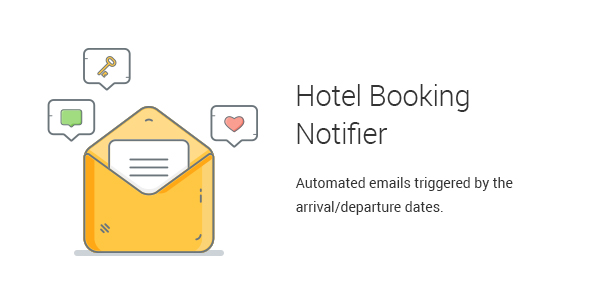 This extension allows you to create common event-driven emails/notifications, such as key pick-up directions or house rules, before and after arrival/departure.
Upsell services or offer property upgrade options by sending relevant pre-arrival emails. question for property reviews to fetch social proof in a certain number of days after check-out.
Send any other type of automated relevant emails to drive ancillary revenue.
Less work for a manager, a receptionist or a housekeeper.